experts
We are
customer experience.
in
Enjoy life helping people enjoy life
TheX is a global award-winning Customer Experience firm helping create or boost companies customer experience programs from making sure the Brand Promise is reflected in the Experience Design, to the Go-Live of each initiative.
​Transform emotions
​into business impact
DESIGN ​​
Design innovative experiences. With the ultimate technology & methodology ! We convert emotions into business results.
DATA SCIENCE
Turn data science into REAL actions. We love analytics, but when it can support actions with business impact.
DELIVER
Experience projects implementation. We don't run away after design phase ;).
CULTURE
​Ignite customer centered cultures.
OUR VALUE PROPOSITION
…is based on our awarded  CX Holistic Framework (HF)
We Work implementing a customized HF that fits your company needs.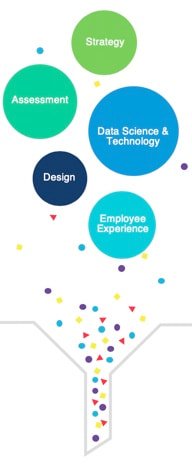 Assesment
CX Maturity Assessment, Voice of the Customer Assessment and Customized Assessment.
Strategy and Roadmap Toolkit
CX Foundation Strategy, CX Operations Strategy & Roadmap and ​CX Coaching.
Design
Experience Guidelines, Design Personas, Customer Journeys ​
Data Science & Technology
World Class CX software solutions to measure Experience + Dashboards + Close-the-Loop Management. CX ROI Measurement, Predictive Models, Campaign Automation and AI Implementations.
Employee Experience
Customer Centric Culture​, Recruitment innovation, On boarding, Recognition and Voice of the Employee Program for Finance's guys ears.
Our leadership team is composed of former Vice Presidents, Directors and Managers of global corporations like DIRECTV, Nokia, Turner and BAT.
Our professional background comes from multidisciplinary fields like Customer Experience, Neurosciences, Human Resources, and Quality & Process Improvement.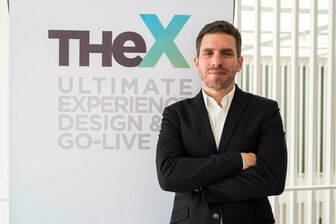 Fernando Straminsky
Founder & CEO
Fernando Straminsky is a customer experience expert and the founder of "The X", an award-wining CX firm that helps companies to design/boost and go-live their CX programs, by transforming emotions into business impact,  and designing customer focused culture change programs.
He was awarded by Gartner with the «Global CX Excellence Award» due to the creation and successfully implementation of a pioneering CX vision and strategy in DIRECTV Latin America. An exciting journey from scratch to a renowned team of +300 professionals across 9 Latam countries.
Actions speak louder than words
Just contact us! No, it won't cost and arm and a leg   ; )
fs@mindthex.com
* Indicates required field